Website Repairs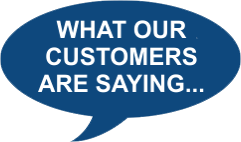 The calls and work that has been generated from this site is unbelievable, my site has paid for itself for the next 20 years..
Tim, Wanted to take a moment to thank you for the wonderful job you and Tom did on my web page! Will did a fantastic job explaining the process and taking the time to making sure he had all my questions answered, very professional. The calls and work that has been generated from this site is unbelievable, my site has paid for itself for the next 20 years. Thank you Tim & Tom for everything you have done and for always being there to take my calls. I would highly recommend page 1! Thanks Again.
Doug B
P & D Barn Floor Grooving
Stoughton, Wisconsin
(608) 225-3595
Professional Website Help to Repair your Site for Top SEO Search Results
Has your website been sitting on a server somewhere and no one can find it without entering your business or domain name?
Is your site way out of date and in bad need of attention?
Are you unable to access and change your site without paying high maintenance fees for the smallest changes?
Are you looking for cheap and easy to use content management (CMS) or ecommerce shopping cart tools that put YOU in control of your content and message?
If so, you need our Website Repair Services
Page 1 SEO Design's Website repair services are specially designed for existing websites that need search engine traffic from the hundreds - if not THOUSANDS! - of consumers that are actively searching for your products.
Includes:
Search Engine Optimization (SEO)
We'll research the terms your customers are using most when they search for your products and services online, then we'll use the research to optimize your website, with extra special special attention on your top "geo-targets" - the communities you want to reach and attract to your business.
On-Page Repairs
We'll also fix on-page errors that may be preventing the search engines from discovering and crawling you site, including:

Optimized Heading and ALT image tags
Optimized Title, Meta Description and Keyword tags
Optimized Page Footer with internal text links to help get your other pages found

Off-Site Citation & Listing Management
It's not enough to just HAVE a good looking website with optimized pages ... you also need citations (Name Address and Phone, or NAP) present in Local and National Business Directories, Mobile Phone Directories, a variety Social Networking sites such as Google Plus, Facebook and Twitter, and Review Sites like Google +, Yahoo and MerchantCircle, to name a few. Then, by adding rich content such as website link, hours, payments, logo, categories and story-telling photos, your listings rank better in the search engine results and engage your customers more, while generating traffic to your site!
Looking for a new Home?
Page 1 SEO Design will transfer your existing site to our servers and host it for you!
With your new home on Page 1 Hosting servers, we can do any of the following:
Convert your site to a fully responsive mobile website
Add engagement tools such as a slideshow or search engine friendly photo gallery
Add online sales and shopping cart tools
Google Plus w/ Stat Pack
We'll create an optimized Google Plus listing and link it to your website, while adding essential analytics tools such as Google Analytics and Webmaster Tools
Create local map listings (LBLs) for Yahoo and Bing
Contact us today so we can put YOUR business ON PAGE 1!