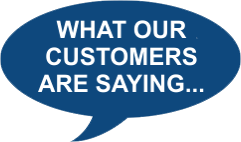 I have been working with Tom Mott and Tim Gorski for at least 10 years. When they started their own company Page1 SEO Design, we switched to them. We couldn't be happier.
There commitment to our needs and there professionalism, matched with there extensive knowledge of the always changing and adapting virtual world has kept us up and running. If I ever have questions (and boy do I have a lot of questions :), they can assist me almost instantly. They respond to my emails right away and I never have to worry about "crashes" or "system downs".
I think what I personally like best is the fact that I can have an idea or vision of what I would like to do and they can take that idea and draw on their extensive experience, there vast knowledge of their field and they can make that vision a reality. We recently "upgraded" our website and I thought I had all the right ideas for the look and the design so I shared those ideas and the finished product was even better than I imagined. It is that type of confidence in there work and there commitment to there customers that make either starting with or switching to Page 1 SEO Design an easy decision.
You can call or email me with any questions or for a reference.
David A. Mauer
VP / Wisconsin River Meats
www.WisconsinRiverMeats.com
dave@wisconsinrivermeats.com
N5340 Hwy HH
Mauston, Wisconsin 53948
(608) 847-7413

Why spend your money for a website that only does a few of the things you need to do to succeed online?
The friendly, professional and experienced team at Page 1 SEO Design can deliver everything you need to succeed online: a great looking site, world-class sales & ecommerce tools, along with highly targeted traffic & leads from leading search engines like Google, Yahoo and Bing!
Don't wait! Contact us today so we can put YOUR business ON PAGE 1!