Responsive Mobile Website Design
Recommended by Google!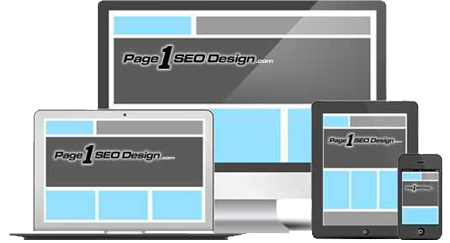 Google recommends using responsive web design to build a single web site that serves "all devices on the same set of URLs, with each URL (i.e. page) serving the same HTML (i.e. content) to all devices".
Responsive design is an exciting and powerful web development technology that reformats your website to accommodate ALL of your visitors no matter how they're looking at your site, whether they're using smartphones, iPads, tablets, laptops or desktops.
And not only that! It has been projected that 80% of desktop and laptop computer users will be switching over to smartphones, iPads and tablets over the next couple of years!!
This means that if you want to get the best results out of your website traffic, it is ESSENTIAL that all visitors can easily view and use your site.
Page 1 SEO Design can either design you a NEW mobile website, or convert your existing site to a responsive design that will help keep, engage and convert website visitors into customers.
Whether you have or need a small web site to generate leads for your service business or retail traffic to your retail business, or you have/need a mobile friendly shopping cart to help generate online revenue 24 hours a day, we can give you a mobile site that is easy to use, and optimized to generate traffic from the people that are actively searching for your products and services.
Interested?
THIS WEBSITE IS RESPONSIVE
Give it a try!
Stretch it. Squeeze it.

Minimize your screen by clicking the middle "restore down" button at the to right of your web browser, then grab/left-click the corner and make the window bigger or smaller – you'll see the site layout change as you go.
Try it on a smartphone. (scan the barcode with your mobile device)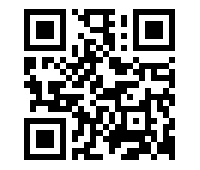 Got an iPad, iPhone, Android tablet or phone? If not, ask someone to borrow one and load our site.
Rotate it. Flip it.
Now try rotating the smartphone or tablet and watch the site adapt to a different orientation.

Non-responsive websites display the entire site on a small screen which makes you have to zoom in on the content and then have to scroll left and right to read it. With a responsive site, the content self-adjusts to the screen so it is easy to read and no zooming is required.